Music Director Henrik Jul Hansen is currently in his thirteenth (13th) season with the Merced Symphony. Hansen was born in Denmark and trained in conducting at the Royal Danish Music Conservatory, The Royal Swedish Academy of Music and the Royal Academy of Music in London. He has received man prestigious international awards. Henrik Jul Hansen currently conducts the Merced Symphony, The Sacramento Ballet Orchestra, his own Gold Country Orchestra in Sacramento, as well as events with Camellia Symphony, the Mother Lode Festival Chorus, and the Orchestra of the Mother Lode Friends of Music. He formed and conducted his own orchestra in New York, where he specialized in American Music. At Carnegie hall, he conducted Grofe's Grand Canyon Suite and other works for which he received rave review in the New York press. Since 2008 Hansen has been a part time instructor at UC Merced.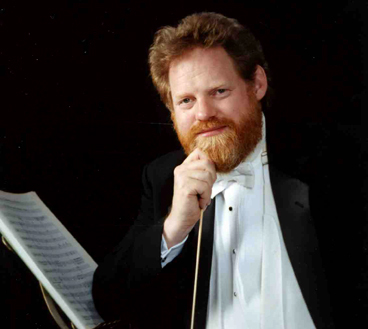 Ron Brickman has been the President of the Mother Lode Friends of Music since its founding in 1993. Under his guidance, the organization has become the premiere presenter of classical music in California's historic gold rush country, in the central foothills of the Sierra Nevada Mountains.
The Mother Lode Friends of Music presents a full season of chamber music and orchestral concerts. The Friends of Music Orchestra, now under the direction of conductor, Andrei Gorbatenko, has become the leading symphony orchestra in the Sierra foothills, performing all components of the symphonic repertoire and hosting soloists of international stature. Recent performances have included Beethoven's Symphony No. 7, Stravinsky's The Firebird Suite, and Tchaikovsky's Symphony No. 6.
An accomplished pianist, Ron Brickman performs frequently as recitalist, chamber musician, accompanist and soloist with orchestra. In concerts with the Friends of Music Orchestra and other regional orchestras, he has performed concertos by Scriabin, Brahms and Schumann, and in March of 2010 he performed the second piano concerto of Rachmaninoff.